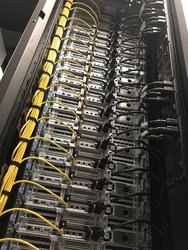 By: Michael Feldman
The University of Michigan (U-M) has purchased a $4.8 million Dell EMC cluster that will feature some of the latest HPC technology, including HDR InfiniBand.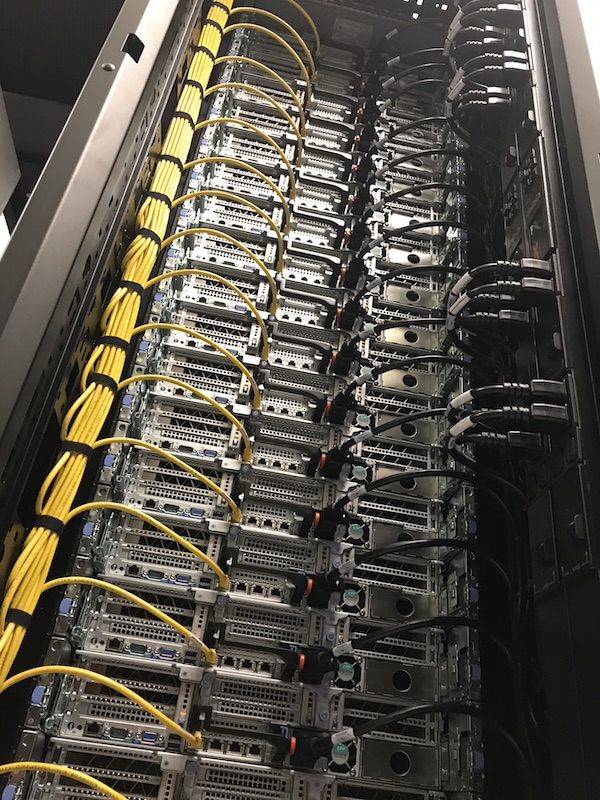 The new cluster, which will go by the name of Great Lakes, is intended to serve researchers across the U-M campus. It will eventually replace the older Flux supercomputer that currently supports over 300 research projects and 2,500 users. Flux is equipped with Haswell, Sandybridge and Nehalem Intel Xeon processors, as well as K20X, K40, and TITANX NVIDIA GPUs. Great Lakes is anticipated to support applications ranging from aerospace engineering and machine learning, to molecular dynamics, genomics, and cell biology.
Besides Dell EMC as the lead vendor, hardware componentry will be delivered by the usual cast of HPC suppliers, namely Mellanox, DataDirect Networks (DDN), and NVIDIA. In the case of NVIDIA, they will be supplying the GPUs, most likely the Tesla V100s, which will be used to support researchers who are delving into machine learning. Storage will be supplied by DDN in the form of the GRIDScaler 14KX and 100 TB of Infinite Memory Engine (IME) memory.
Although not mentioned in the U-M announcement, we can assume the unnamed CPU supplier is Intel, since all the PowerEdge nodes that comprise the cluster (C6420 compute nodes, R640 high memory nodes, and R740 GPU nodes) are spec'd with Xeon parts. The non-mention of Intel may be due to the fact that the new cluster will probably be powered by the yet-to-be-released "Cascade Lake" Xeon processors. Those chips are expected to ship before the end of the year, in plenty of time for the anticipated launch of Great Lakes in the first half of 2019.
The new cluster will be hooked together with Mellanox HDR InfiniBand, which will supply 200 gigabits per second of network throughput, delivering twice the bandwidth of the previous-generation EDR technology and five times to bandwidth of the QDR hardware used in Flux. The new networking gear will include Mellanox's ConnectX-6 adapters, Quantum switches and LinkX cables. According to U-M, Great Lakes will be the world's first cluster to use the new interconnect. The only other known HDR-based cluster is Frontera, a TACC supercomputer that is expected to come online in the summer of 2019.
Frontera, by the way, is also a Dell EMC cluster, albeit a much larger one. It's $60 million price tag is expected to yield a system in the neighborhood of 36 petaflops, so you can figure the $4.8 million U-M system will be proportionately smaller.
"High-performance research computing is a critical component of the rich computing ecosystem that supports the university's core mission," said Ravi Pendse, U-M's vice president for information technology and chief information officer. "With Great Lakes, researchers in emerging fields like machine learning and precision health will have access to a higher level of computational power."
Image source: Advanced Research Computing – Technology Services, University of Michigan