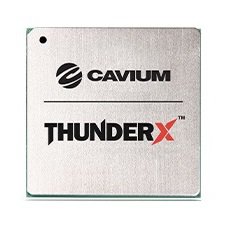 By: Michael Feldman
The University of Michigan is deploying a $3.5 million "big data" compute cluster powered by Cavium's ARM ThunderX SoC.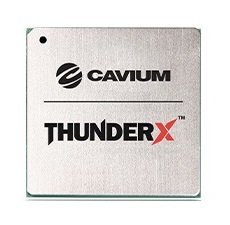 ThunderX is Cavium's first-generation 64-bit ARM chip, which includes a 2.5 GHz 48-core processor, a high-capacity I/O interface (hundreds of gigabits/second), four memory controllers (DDR3/DDR4), and a low-latency Ethernet fabric capable of connecting thousands of ThunderX nodes. The SoC also offers the option of various integrated hardware accelerators for things like storage, networking, security, and virtualization. ThunderX comes in various flavors, one of which, the ThunderX_ST, is optimized for high memory bandwidth, secure data management, and Hadoop block and object storage.
System size, configuration, and other hardware details were not discussed in the announcement, other than the fact that the cluster will be comprised of dual-socket ThunderX servers, each of which can theoretically be equipped with up to a terabyte of memory. 
According to Cavium's announcement, the system will be used to provide high performance computing services for Hadoop analytics workloads, and will be backed by 3 petabytes of storage. In this case, the analytics workloads will be tasked to ingest and process "data generated by remote sensors in distributed manufacturing environments, or by test fleets of automated and connected vehicles." Other analytics research at the university includes applications in automated transportation, precision medicine and social science. "This partnership with Cavium will accelerate the pace of data-driven research and opening up new avenues of inquiry," said Eric Michielssen, Associate Vice President for Advanced Research Computing (ARC) at the University of Michigan.
The cluster will run the Hortonworks Data Platform (HDP), a derivative of Apache Hadoop geared for enterprise deployments, although in this case, it's being used for research in a more traditional HPC environment  "We see this as a great opportunity to further expand the platform and segment enablement for Hortonworks and the ARM community," said Nadeem Asghar, Vice President and Global Head Technical Alliances at Hortonworks.
Cavium launched its second-generation ThunderX2 SoC in May 2016, although it's not clear if these are in general production yet. HPE used a handful of them in its latest prototype of "The Machine" and it is also being employed by the Mont-Blanc Project to develop a pre-exascale demonstration supercomputer. Production systems have yet to be deployed.