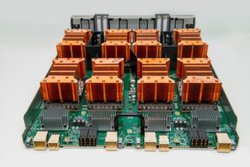 By: Michael Feldman
Researchers at the Center for Clinical Data Science (CCDS) are the proud owners of the world's first DGX-1 appliance powered by the new Tesla V100 GPUs.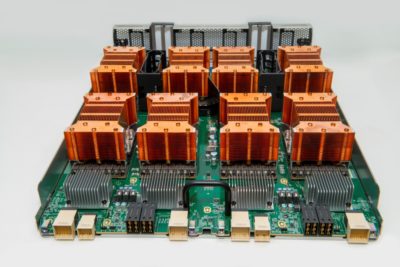 Based in Boston, Massachusetts, the center brings together data scientists, clinicians, and computer technologists who are aiming to develop, and eventually deploy, machine learning-based solutions for healthcare "As we speak, CCDS is taking our breakthroughs straight from the data science lab into doctors' clinics," said CCDS Executive Director Dr. Mark Michalski.
Much of that clinical help will be based on artificial neural networks trained on medical imagery data and health records. While those trained networks won't replace radiologists and other types of doctors, their use will accelerate diagnostic workflows.
"Today's practitioners have a barrage of data thrown at them — lab reports, MRIs, CAT scans, family health histories and more — which makes it incredibly difficult to make decisions," explained Michalski. "So, having technology that can aid them in this effort can be incredibly transformative."
CCDS is currently providing support for 25 clinical research projects at Massachusetts General Hospital and Brigham and Women's Hospital. Among other things, that support entails providing software development, workflow integration, and computational infrastructure. Some of that computational infrastructure will now be the center's new DGX-1 appliance, outfitted with eight V100 GPUs.
 According to NVIDIA, CCDS is the first recipient of such a system. The center will also receive a DGX Station, a "personal" AI workstation containing four Tesla V100 GPUs. Both these systems were announced at the GPU Technology Conference (GTC) in May, in conjunction with the unveiling of the Volta GPUs themselves.
CCDS is well-versed with NVIDIA gear. It received the first-generation DGX-1 last December, which was equipped with eight Pascal-based Tesla P100 GPUs. With 170 teraflops of 16-bit floating point performance, it was the most computationally dense GPU-based platform you could buy at the time
However, that P100-based appliance pales in comparison to the new V100-powered DGX-1, which, courtesy of Volta's Tensor Core technology, offers 960 teraflops of mixed FP16 and FP32 matrix math. That's nearly a petaflops-worth of deep learning performance in a 4U box.
For CCDS, that represents a huge upgrade. Researchers there have already developed dozens of machine learning training algorithms aimed at diagnostics in areas like cardiology, ophthalmology, dermatology and psychiatry, and presumably much of this work can be leveraged and expanded with the new Volta capability. Although these neural networks have already been trained, CCDS's models are constantly being refined, requiring additional training runs.  Plus, according to Michalski, the interest in machine learning in the healthcare field is soaring.
"When we started building out our neural networks, we didn't expect to have as much of a demand for our research as we now see," he said. "Every time we add compute to our data center, we know it's going to get used. Our trained networks just keep getting better."
Image: Volta-based DGX-1 board. Source: NVIDIA