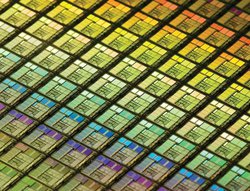 By: Michael Feldman
Moore's Law needs a new PR agent.
Intel has issued a firm denial of a media report alleging the chipmaker is abandoning its 10nm semiconductor manufacturing process. The truth may be lie somewhere between those two claims.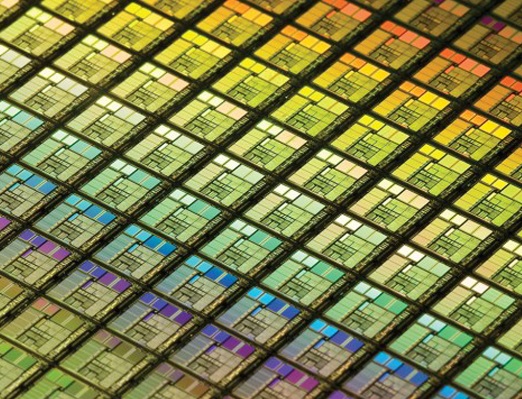 On Monday, a SemiAccurate article penned by the publication's founder, Charlie Demerjian, reported that Intel has "pulled the plug on their struggling 10nm process." Apparently, the story was based on information delivered by the publication's "trusted moles." Demerjian has been skeptical of  Intel's 10nm manufacturing plans for some time, claiming that the process node would never be viable from a financial point of view. Abandoning the whole effort would obviously play into that narrative. In fact, Demerjian wrote that killing the effort was "the right thing to do and a good thing for the company."
 In response to the story, Intel News (@intelnews) posted this tweet: "Media reports published today that Intel is ending work on the 10nm process are untrue. We are making good progress on 10nm. Yields are improving consistent with the timeline we shared during our last earnings report."
At the time of the earnings report (July 2018), Intel reported that they expect to have 10nm client products "on shelves for the 2019 holiday season." That's about three years later than what Intel originally had planned for this process node, which gives you some idea of the magnitude of difficulties the chipmaker has encountered bringing its 10nm silicon to market.
The persistent manufacturing problems forced Intel to revamp its Xeon roadmap, which the company recently revealed would consist of two additional 14nm products, post-Skylake: Cascade Lake, in Q4 of 2018, and Cooper Lake, sometime in 2019. The first 10nm Xeon product, known as Ice Lake, isn't expected to ship until 2020.
It's not that Intel can't manufacture anything on this node; it's been sampling 10nm chips for awhile now. It's just that the yields have been too poor to warrant widespread commercial production. Apparently, the company's 10nm Cannon Lake mobile CPU is shipping (in low volume) with its on-chip GPU disabled due to manufacturing issues that couldn't be resolved. Devices that use this chip will require an external GPU.
The manufacturing problems stem from the fact that as geometries shrink, the structures have become more three-dimensional, requiring more complex manufacturing steps. Also, wire resistance has increased, necessitating new materials and techniques. Intel has not made the transition to EUV (extreme ultraviolet) lithography, which could significantly reduce the number of masks required during manufacturing, but EUV has its own technical challenges and related costs. Intel has been quite conservative about moving EUV into its commercial processes and at this point, the earliest we expect to see the technology will be in its 7nm node sometime in the early part of the next decade.
That hasn't stopped rival chipmakers like Samsung and TSMC from adopting EUV technology much sooner. Earlier this month, TSMC announced risk production of the technology for a future version of its 7nm node, which will go into production next year. As it stands, TSMC will use a combination of EUV and conventional lithography for different masking layers, increasing the EUV proportion as the manufacturing is refined. Likewise, Samsung just last week announced it's getting ready to put EUV into its 7nm node. Keep in mind that these 7nm nodes are essentially equivalent to Intel's 10nm node as far as transistor density is concerned.
It's worth noting that GlobalFoundaries halted work on its 7nm node (again, basically equivalent to Intel's 10nm node), and will focus on higher volume markets like IoT, 5G, and automotive, which don't rely on leading-edge processes. Presumably GlobalFoundries reached this decision by sizing up the semiconductor manufacturing landscape and calculating the cost/benefit of continuing its 7nm development.
Given Intel's chip portfolio, it has no such luxury. Its server products compete directly against those from AMD and NVIDIA, which have turned to TSMC for their chip manufacturing needs. As we reported a few months ago, AMD is on track to ship its second-generation Zen server processors (codenamed "Rome") next year using TSMC's 7nm process. The Zen 2 server chips will go up against the 14nm Cooper Lake Xeons, which means AMD will enjoy process node superiority in 2019 and perhaps beyond. Arm server chipmakers like Cavium and Ampere could also take advantage of TSMC's manufacturing advantage to gain an edge on Intel silicon in the datacenter.
More than likely, Intel will be forced to roll out its 10nm products, if only to keep pace with its rivals, who are going to be shipping equivalently dense silicon in 2019 and 2020. That's not to say Intel engineering resources couldn't be shifted around or a product or two couldn't be pushed into another node, but unless the chipmaker has somehow magically solved the complexities of 10nm in its 7nm effort, there would seem to be little point in skipping the node entirely.
Intel's third quarter earnings report is scheduled to be delivered on Thursday, and undoubtably this subject will be brought up by investors on the call. Watch this space for any additional developments.