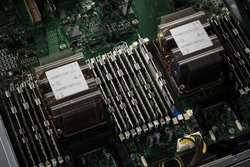 By: Michael Feldman
Intel has demonstrated its much-anticipated non-volatile DIMMs based on its 3D XPoint technology. The chipmaker is claiming this product will revolutionize the storage hierarchy by enabling terascale-sized datasets to be brought into the memory subsystem of conventional servers.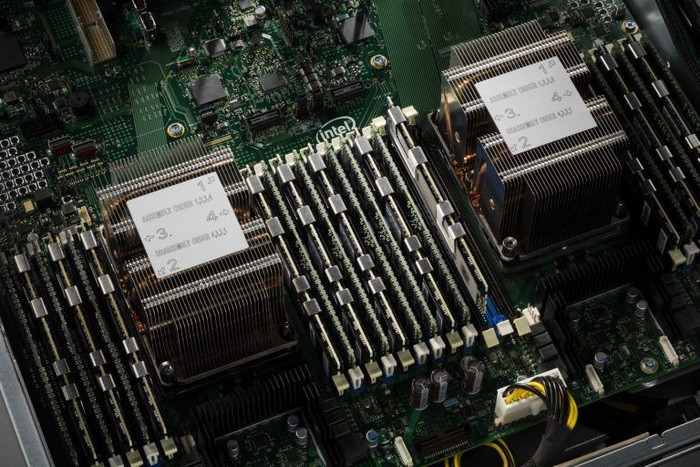 Source: Intel
The demonstration, which took place at the SAP Sapphire NOW conference in Orlando, showed the new DIMMs running the popular SAP HANA in-memory analytics application. Beyond HANA, Intel envisions the memory modules will be useful across the whole gamut of data-demanding applications. In a write-up posted on the Intel IT Peer Network, the use cases, which include HPC, are described as follows,:
"Of course, it's not just in-memory databases that will reap the benefit of Intel persistent memory when it becomes available next year. The new DIMMs enable countless use cases across data center segments, from mass-scale virtualization and private clouds in the enterprise to, cloud hosting, and search offerings in public cloud environments. The new technology will also help accelerate the performance and capacity of high performance computing (HPC) applications and software-defined storage. The list of potential use cases goes on and on."
The 3D XPoint technology, which Intel co-developed with  Micron Technology, was designed to stake out the middle ground between fast, but expensive DRAM, and slower, but inexpensive external storage. Intel debuted the technology back in March in its Optane-branded solid state drives as a high-performance alternative to flash-based SSDs.
Now by creating DIMMs based on 3D XPoint, the chipmaker is offering a way to significantly expand memory capacity on servers, supposedly at a fraction of the cost of conventional DRAM, and with much better endurance than NAND flash. According to Intel, future Xeon processors will support up to 3 terabytes of memory on a four-socket server, and 6 terabytes on an eight-socket server.
Although the 3D XPoint is somewhat slower than DRAM, apparently Intel thinks it's fast enough to act as a secondary memory tier that can commingle with its volatile cousin. At this point, Intel has not published performance numbers on the 3D XPoint DIMMs. When they debuted the technology back in 2015, the raw silicon was advertised as 1,000 times faster NAND, which would certainly put it on par with DRAM, as far as bandwidth goes.
Intels says it plans to ship the 3D XPoint non-volatile DIMMs sometime in 2018, in conjunction with the "Cascade Lake" refresh of the Xeon product line.