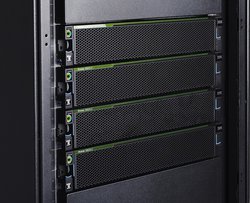 By: Michael Feldman
IT soul mates IBM and NVIDIA are at it again, this time collaborating on a deep learning (DL) toolkit, known as PowerAI, optimized for IBM's Power S822LC for High Performance Computing platform. The integration of the toolkit and the IBM hardware is being aimed at what NVIDIA and IBM believe to be a burgeoning market in enterprise AI.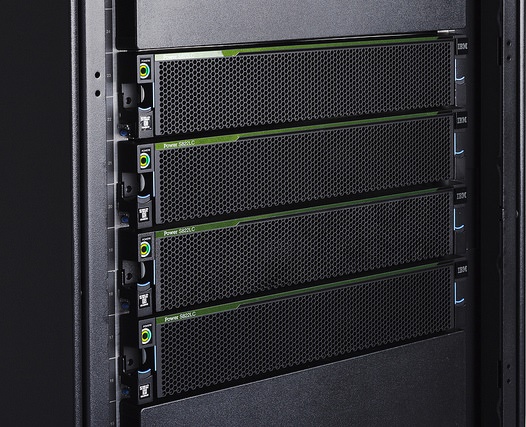 Although deep learning is initially being driving by hyperscale companies such as Google, Baidu, Microsoft and others, these applications are now seeping into more traditional enterprises, like banks (for real-time fraud detection), vehicle manufacturing (for autonomous driving systems), and retail (for full automated service support using chatbots). IBM, being the kind of company it is, is one of the better positioned IT firms to move this technology into the business realm. And its partnership with NVIDIA is especially fortuitous in this regard.
IBM is already seeing uptake of NVIDIA silicon for GPU-accelerated databases, such as Kinetica, GPUdp, MapD, and BlazeGraph. As the technology proves itself in the database arena and these same businesses start to bring deep learning in-house, IBM intends to be first in line with these enterprise-ready DL systems.
The current PowerAI tookit encompasses a number of the most popular deep learning frameworks including Caffe, Theano, and Torch, as well as NVCaffe, and IBM-Caffe, the NVIDIA and IBM versions of Caffee, respectively. They are included as binaries, optimized for the Power8 and NVLink technology that underlies the S822LC HPC platform. In the future, IBM intends to add other DL frameworks into the mix.
The S822LC HPC, which was unveiled in September, is IBM's newest server for the high performance computing/deep learning space, and matches two Power8 processors with up to four NVIDIA P100 GPUs. The platform is the only one on the market that fully integrates NVIDIA's NVLink technology, which speeds data communication between the GPU and other on-board processors. That's because the Power8 is currently the only processor, besides NVIDIA's GPUs, that includes built-in NVLink support.
Apparently, sales are brisk for the S822LC HPC, which temporary sold out at the end of the third quarter. One of the initial customers was the Human Brain Project, which install a pilot system, known as JURON, at the Jülich Supercomputing Centre. Other early customers include Nimbix, an HPC cloud specialist; the City of Yachay, Ecuador, which is using it as the basis for the country's first supercomputer; and SC3 Electronics, a Turkish-based supercomputing cloud. An unnamed multinational retail firm also installed an S822LC HPC cluster to run applications related to precision marketing and real-time inventory management.
The PowerAI toolkit is available today on the S822LC HPC. For the time being at least, IBM will include it at no charge when you purchase the hardware.