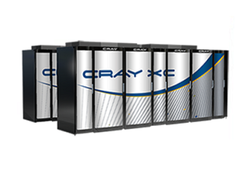 By: Michael Feldman
Supercomputer-maker Cray is implementing a "restructuring plan" in which the company will lay off approximately 190 of its 1,300 workers.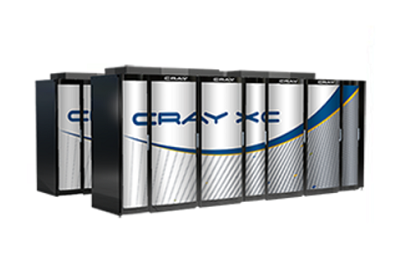 In a document filed on July 18 with the Securities and Exchange Commmision (SEC), the company stated the layoffs would span all organizations and major geographies. Cray is headquartered in Seattle and maintains engineering design and manufacturing facilities in Wisconsin, Minnesota, Texas, and California. Sales offices are located in North America, Europe, and Asia.
In the SEC filing, Cray said it expects to save approximately $25 million per year as a result of the smaller workforce. However, the layoffs will incur an upfront cost of around $10 million, which is mostly the result of severance payments and employment taxes. The company expects the majority of the terminations to be completed by July 21.
The layoffs were precipitated by the need to "reduce the Company's operating costs and better align the Company's workforce with the long-term business strategies." Since 2016, Cray has endured slowing demand for supercomputers and HPC systems in general, an industry-wide trend that has affected all system vendors. As a supercomputing specialist, however, Cray is more exposed to such disruptions than OEMs serving a broader server market.
In its most recent market model and forecast, Intersect360 Research noted that although the HPC market recorded its seventh consecutive year of growth in 2016, the rate of growth showed a "market decline." Their five-year forecast, from 2016 through 2021, projects a 4.3 percent CAGR for the industry. That's a point or so less than growth rates during the first half of the decade.
According to Intersect360, the more robust HPC growth continues to be in the commercial space, rather than the public sector. Because Cray derives much of its revenue from big supercomputer deals at national labs and other large government buyers, the company suffers disproportionally when public sector spending is constrained.
In recent times, Cray has turned to adjacent markets and delivery models to reach new customers. The biggest effort in this regard has focused on data analytics. The company's Urika-GX system and Urika-XC software suite reflect the company's intentions to diversify its customer base and play at the high end of the analytics market. More recently, the company has delved into the machine learning/AI space. Cray has also made a first step into the cloud computing market as a way to reach customers who don't have the desire or wherewithal to purchase high-end supercomputers.
Cray's strategy to expand into analytics, AI, and cloud computing was reflected in the SEC filing, in which it was noted that the layoffs are "expected to be partially offset by planned increases in headcount in certain strategic areas of the Company's business." The company is hoping these additional offerings will buttress sales and make it less susceptible to the whims of the traditional supercomputing market.