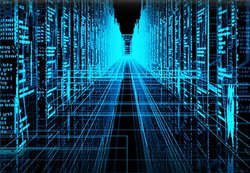 By: Michael Feldman
Chinese-base tech giant Alibaba is challenging American cloud providers in Europe with an HPC service designed for users running a variety of compute-intensive and data-intensive workloads. The company also unveiled a new cloud-based quantum computing platform.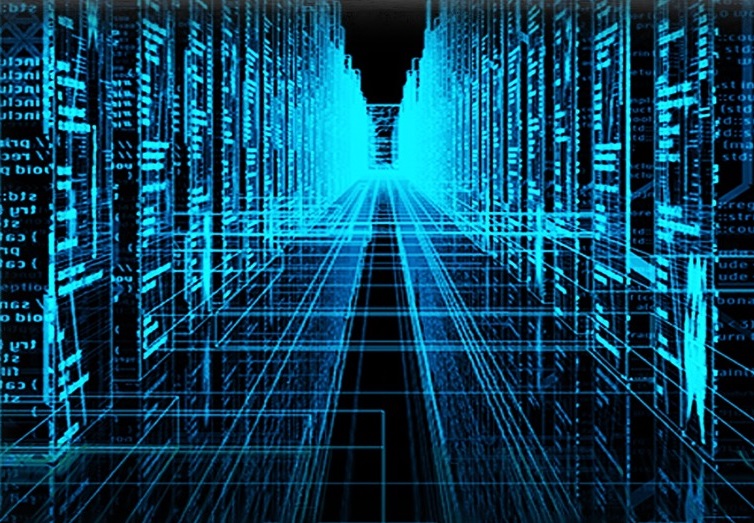 The addition of the HPC service was revealed at the Mobile World Congress taking place this week in Barcelona Spain. The announcement actually encompassed eight new Alibaba Cloud products for Europe, one of which, the Super Computing Cluster (SCC) product, is aimed at traditional high performance computing workloads, as well as AI and other data analytics applications.
SCC represents a sub-family of the company's Elastic Compute Service (ECS) bare metal instances and are powered by Intel's latest Xeon Scalable Processors and, optionally, NVIDIA P100 and V100 GPUs. Cluster connectivity is supplied by an RoCE v2 (RDMA over Converged Ethernet, version 2).
The choice of Ethernet over InfiniBand was rationalized by noting that RoCE approaches InfiniBand in performance but supports more extensive Ethernet-based applications. The support for Ethernet rather than InfiniBand may be a calculation by Alibaba that their main customer base is probably going to be drawn from enterprise users – in traditional HPC, artificial intelligence, data analytics, and audio/video processing – which tend to be more comfortable with Ethernet-based networking
According to the SCC webpage, those bare metal instances support up to 96 cores of Xeon processors and 512 GB of main memory.  As many as eight P100 or V100 GPU coprocessors can be attached as well. Two types of SCC instances have been described: scch5 and sccg5.  
The scch5 instance provides 64 Xeon Gold 6149 (3.1 GHz) cores and 192 GB of memory, while the top-of-the-line sccg5 provides 96 Xeon Platinum 8163 (2.5 GHz) cores and 384 GB of memory. Those specs are based on the Alibaba Cloud's instances webpage as of this writing.  However, the SCC configurations described there say GPUs are unavailable in these instances, and a configuration with 512 GB of memory is missing. Both of those instances are also described as "coming soon," so the discrepancies might just be the result of webpages that are not yet synced up.
Alibaba did not specify where the SCC service would be hosted. However, the announcement did note that there are two existing Alibaba Cloud availability zones in Europe, both of which are in Frankfurt, Germany. One can infer from that that the company will likely set up its expanded cloud offerings there. To jumpstart ecosystem support in Europe, Alibaba is establishing relationships with a number of partners, including the Met Office in the UK, Vodafone in Germany, and Station F in France
Although Alibaba is basically starting from scratch in Europe, its entry into that market challenges more established cloud providers, including giants like Amazon Web Service (AWS), Microsoft Azure, and the Google Cloud. And even though Alibaba's international market share is currently in the single digits, the company commands nearly half the cloud market in China.
An article published this week in the South China Morning Post (which is owned by Alibaba) reports that the company's expansion is Europe is the beginning of a new strategy to offer international products specifically designed for overseas markets, rather than just "internationalizing" the Chinese offerings. The article quotes Derek Wang, chief architect of Alibaba Cloud International, who says the US is a key focus for company. For that market, the strategy is to target Chinese companies doing business in the US as well as American multinationals using of the Alibaba Cloud in China, and who are thus potential users of the company's offerings in the US.
A day after the company announced its new European offerings, it unveiled a new quantum computing service. The platform was developed in conjunction with Chinese Academy of Sciences (CAS), the nation's premier academic and research institute. In 2015, Alibaba Cloud and CAS established the first quantum computing laboratory in Asia.
The new service will be powered by an 11-qubit processor, which like many of its rivals, relies on superconducting technology and operates at near absolute zero. Other than those scant facts, the announcement offered little else in the way of useful details, like who be able to access it, and what kinds of software would be required to use it.  According to Dr. Shi Yaoyun, Chief Quantum Technology Scientist at Alibaba Cloud, the service is intended for researchers looking to understand how the technology can be applied and to develop quantum computing tools and software.
Without naming the IBM Q cloud platform explicitly, the announcement noted that its own offering is "in the top two of the most powerful public quantum computing services available in the world."  IBM Q currently offers a 20-qubit system for researchers and selected customers, with a 50-qubit system under development. While the Alibaba system appears to be less mature than IBM's offering, Alibaba and CAS have made a number of advancements in this area, including the production of cloud-based quantum cryptography and the development of a photon-based quantum computer. Clearly the company wants to be a quantum computing player, on par with IBM, Google, Intel, and Microsoft.
Time will tell if any of these latest moves by Alibaba are able to improve its global cloud footprint and capture international mindshare for its high-end computing offerings. The HPC cloud space, in particular, is highly competitive and until recently was relegated to a niche market. The addition of AI/machine learning and other high-end data analytics use cases has provided a more expansive HPC customer base to draw on, but solutions that support these workloads tend to be more customized – both in regard to the hardware and the system software environment – compared to more mainstream enterprise solutions. Whether Alibaba has the wherewithal to navigate these complexities remains to be seen.