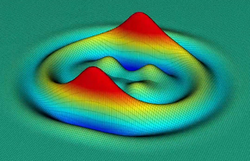 By: Michael Feldman
OnScale has emerged from stealth mode, unveiling a suite of CAE tools and plugins designed to run in HPC cloud environments.
The news coincides with the announcement that the company has received $3 million in seed funding.  Leading the funding round was Thornton Tomasetti, a science and engineering consulting services firm. Thornton Tomasetti also happens to be the origin of OnScale's IP and engineering talent before the company spun out in 2016. Other seed funders include Michael Lehman, the former CFO of Arista Networks Palo Alto Networks, and Sun Microsystems, and CampbellKlein, an early stage tech investor.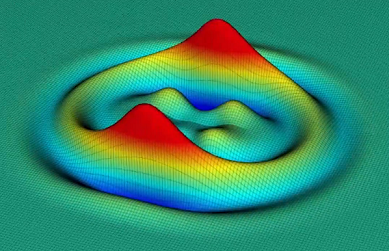 In a nutshell, the OnScale offering is comprised of CAE multi-physics solvers that have been integrated with "a scalable Cloud High Performance Computing (HPC) platform." The offering will initially be available on Amazon Web Services, but we suspect OnScale is already looking to expand to other cloud providers.
"The CAE/HPC space is ripe for disruption because yesterday's systems are too expensive and cumbersome to solve tomorrow's engineering problems," said OnScale CEO Ian Campbell. "Our platform eliminates the risk associated with sequential trial-and-error physical prototyping, reduces design cycles from months to weeks or even days, and delivers unequaled computing performance that easily scales to meet ever-changing CAE workloads."
Although CAE is used by nearly every tech-savvy manufacturer these days, OnScale is targeting a specific set of customers. In particular, the company will first focus on makers of IoT sensors, biomedical devices, driverless car sensors, and 5G RF filters and switches. Although these tend to be smaller manufacturers, there are a lot of them. OnScale estimates the market to be in the neighborhood of $40 billion.
Unlike the Boeings and the Toyotas of the world, these smaller manufacturers rarely have access to on-premise HPC systems, as well as little expertise in running CAE software on highly parallel hardware. By offering a shrink-wrapped cloud solution, OnScale looks to remove, or at least mitigate, both of those barriers.
That sentiment is reflected in a comment from Michael Weaver, CEO and founder of Cenofex Innovations, a maker of medical devices. "OnScale's SaaS pricing model gives us access to CAE and HPC resources that would traditionally only be available to large companies with massive R&D budgets," said Weaver. "OnScale gives our startup a competitive edge against giants in our industry."
OnScale's offering is currently in beta, with plans to make it generally available in the second quarter of the year. Specific pricing has yet to be announced.