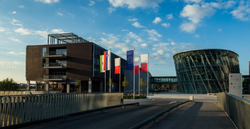 By: Michael Feldman
On Monday, a joint Slovenian-Chinese virtual laboratory for high performance computing was launched, kicking off a multi-year collaboration between the two countries.
The announcement was reported by the Slovenian Press Agency, STA, and picked up by a number of Chinese and Slovenian news outlets. The creation of the lab makes good on a memorandum signed last year in Beijing by the University of Ljubljana's Faculty of Computer and Information Science (FRI), the Chinese Academy of Sciences, the Chinese HPC manufacturer Sugon, and Slovenian IT service provider Arctur.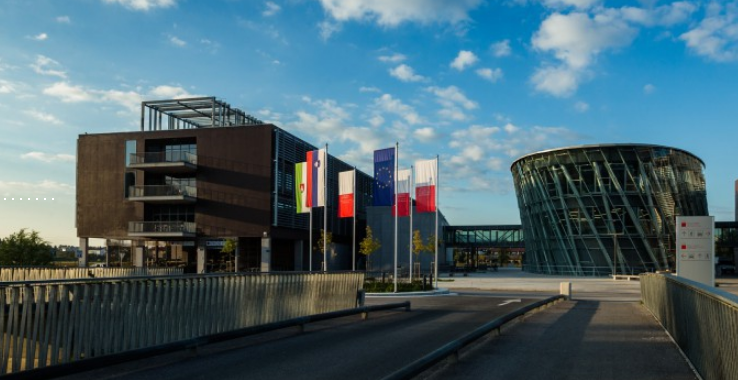 Ljubljana Faculty of Computer and Information Science
The lab will be run by the FRI, Slovenia's premier educational and research institution for computer and information science. Although the FRI is part of the University of Ljubljana, it operates as a semi-independent college serving the academic computer science community.
According to the press report, the partnership will be used to support research across an array of science and industrial applications, including things like climate studies and biomedical work. One example of the latter is the effort to support the Orange Program, an HPC data analytics program developed by the bioinformatics laboratory at Ljubljana. Lek, a Slovenian pharmaceutical company, hopes to use the software to speed its drug development work.
A crucial part of this collaboration seems to be based on the relationship between Artur and Sugon, which began in 2016 with the deployment of Arctur-2, Sugon's first deployment of HPC infrastructure in continental Europe. The Actur press announcement for the center described Sugon's entry into the market as part of a strategic plan to establish a beachhead for exploring business in Europe. With the opening of the Ljubljana HPC lab, that strategy appears to have born some fruit.
Of course, HPC companies and research organizations in the US and other European countries engage in these relationships on a regular basis, and for much the same reasons, namely to establish a presence in new geographies and get access to expertise there. The fact that prominent Chinese companies like Sugon and organizations like the Chinese Academy of Sciences are employing this same strategy is certainly understandable. And given China's broader ambition to challenge the US for HPC leadership, it's also hardly surprising.