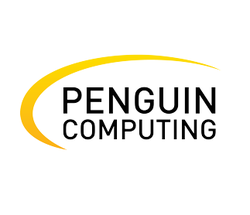 By: Michael Feldman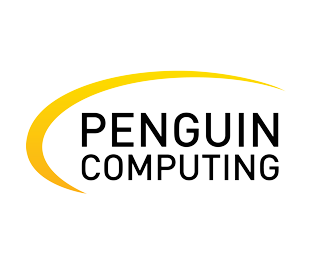 SMART Global Holdings, a provider of specialty memory products, ruggedized SSDs, and supply chain services, has purchased Penguin Computing, a maker of clusters, servers, storage, and switches for HPC and cloud customers.
SMART, which is publicly traded, has agreed to pay up to $85 million to buy the privately-held Penguin. The "up to" qualifier reflects a $60 million purchase price to close the deal, with as much as $25 million tacked on if Penguin is able to hit certain profit milestones by the end of the year. The $60 million includes the assumption of Penguin's debts, which presumably covers the $33 million the company borrowed from Wells Fargo Supply Chain Finance in March to fund an expansion of its manufacturing facilities.
According to figures released by SMART, Penguin has been both profitable and growing. In the first quarter of FY18, Penguin claimed gross profits of $10.3 million on sales of $48.5 million, which in both cases nearly doubles the same amounts recorded in Q1 of FY17.  For the 2017 Fiscal Year, Penguin turned in a gross profit of $30.4 million on sales of $166.5 million.
Penguin has been in business since 1998 and has managed to carve out a relatively small niche for itself in the high performance computing business, and to a lesser extent, in the cloud computing space. It sells HPC clusters, Scyld cluster and cloud management software, and Penguin On-Demand (POD) HPC services, with the majority of revenue coming from its sales of HPC systems. According to the latest figures from Intersect360 Research, the company owns just 1.2 percent of the HPC server market, but thanks to the size of that market, it's enough to maintain a business the size of Penguin. The company currently claims ten supercomputers in the TOP500 list – eight of which are a petaflop or better.
Penguin represents an entirely new market for SMART. Up until now, a good chunk of its business was derived from its Specialty Memory unit, which provides volatile and non-volatile memory products, some of which are custom-built for OEMs and other clients with specific requirements. Customers include manufacturers of switches, routers, desktops, notebooks, communications hardware, printers, servers, and storage. SMART says it serves over 250 customers worldwide.
Under SMART, Penguin will operate as a standalone business unit, which will be called the Specialty Compute & Storage Solutions (SCSS) unit. From the wording in the press release, SMART hopes to leverage its existing memory business to drive synergies with the new SCSS unit. And despite Penguin's principle focus on traditional HPC, SMART appears intent on using the acquisition to gain a foothold in the adjacent AI/machine learning market, and more generally, expand its customer base.
"We are pleased to be embarking on the first acquisition of our strategy to broaden the reach and capabilities of SMART into new technologies, markets and channels that leverage our proven platform of integrating and growing businesses," said Ajay Shah, Chairman and CEO of SMART Global Holdings. "Penguin brings an outstanding customer base, solid products and strong supplier relationships to SMART in the specialty compute, storage and networking markets."
According the Penguin CEO Tom Coull, the acquisition by SMART will provide a more flexible financial environment from which to work. "With this new platform, Penguin will have substantially improved access to capital to drive additional investment in, and further development and growth of our product and services offerings," said Coull. "Based on all of the benefits that we anticipate from this transaction, we expect that our customers and suppliers will be supportive of the transaction."