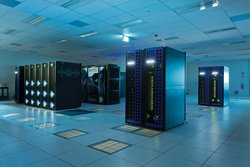 By: Michael Feldman
The Pawsey Supercomputing Centre announced that the Australian government is investing $70 million in the center to replace its aging supercomputers.
"This is a reflection of the government's understanding of the value that the Pawsey Supercomputing Centre delivers to the Australian scientific landscape by accelerating innovation and increasing opportunities for engagement between Australian researchers and their peers internationally", said John Langoulant, who chairs the center.
Pawsey is the regional hub for HPC in Western Australia and one of the largest such facilities in the country. It currently serves over 1,500 active researchers from across the country and is engaged in more than 150 supercomputing projects.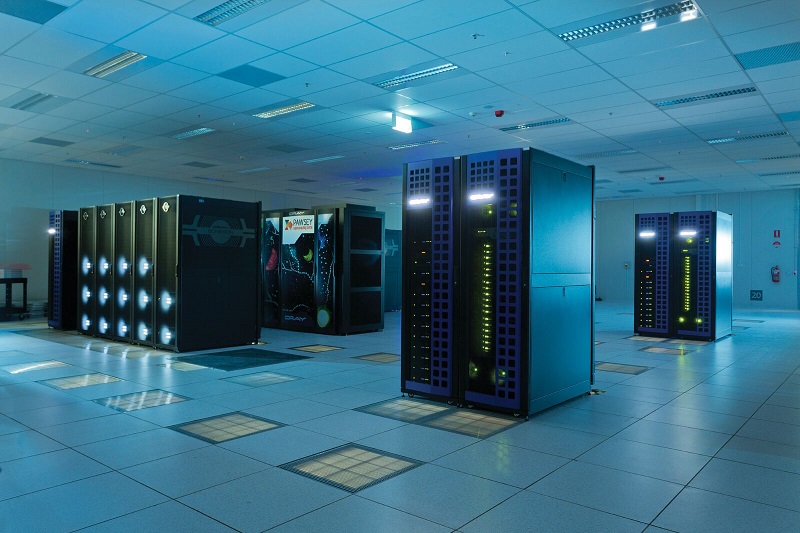 Galaxy supercomputer. Source: Pawsey Supercomputing Center
There are two systems slated for replacement at Pawsey, the first being Magnus, a Cray XC40 powered by three thousand Haswell-era Xeon CPUs. As the center's flagship supercomputer, it's used for research across all scientific domains. Magnus is getting a bit long in the tooth, having been installed in 2014.  Despite its age, it is currently Australia's second most powerful supercomputer, delivering just over one petaflop on Linpack.
The even older Galaxy supercomputer is a Cray XC30, which employs Ivy Bridge Xeon processors and delivers 226.6 teraflops on Linpack. It was installed in 2013 and is mainly used for radio-astronomy research. Specifically, it performs near-real-time processing of data streamed from the Australian Square Kilometre Array Pathfinder (ASKAP) telescope. Galaxy also supports a variety of other applications used by Australian radio-astronomy researchers.
Given Pawsey's predilection for Cray machinery, the supercomputer-maker would appear to be the odds-on favorite to get the contract for the new procurements. And since the center has $70 million to invest, Pawsey should be able to easily get two multi-petaflops systems to replace Magnus and Galaxy. Back in January, Cray sold six petaflops of XC40 gear plus 18 petabytes of storage, divided across two systems, to India's Ministry of Earth Sciences. The cost there was $67 million.
The Pawsey procurement process is already in motion, with input being gathered from researchers and center staff. The new systems are expected to come online in 2019.