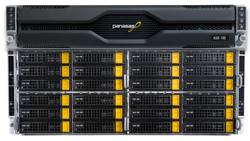 By: Michael Feldman
Here at SC18, Panasas has announced ActiveStor Ultra and PanFS 8, which according to the company represents the biggest change to its product set in a decade.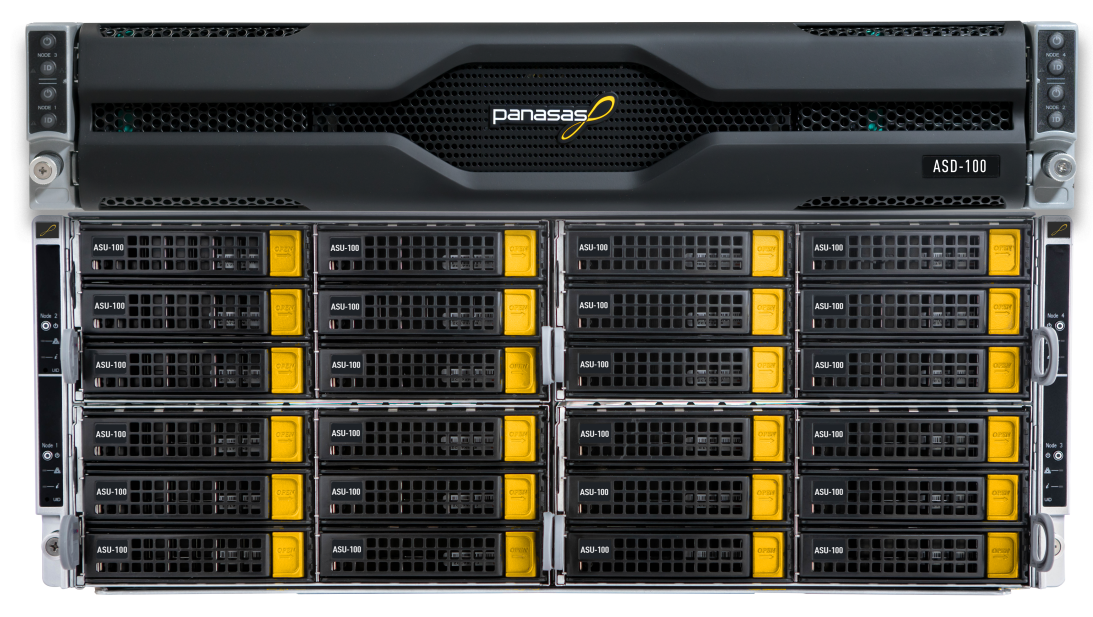 The big change here is that Panasas has ditched its proprietary design for its Director module and storage enclosures. The Director box now uses an off-the-shelf Intel motherboard, while the storage modules are sourced from SuperMicro. PanFS has been rejiggered to take advantage of the industry-standard parts and now runs on regular Linux. 
The upshot is that its PanFS is now theoretically portable across a much wider array of hardware, opening up the possibility of hosting the file system on third-party storage platforms. These would likely be OEM partnership arrangements. At this point, and most likely for the foreseeable future, the company won't be selling PanFS 8 software as a discrete product.
The file system's portability also offers Panasas the flexibility to use different hardware suppliers for future versions of its own ActiveStor hardware – for both for the Director and storage modules. That has the advantage of keeping costs down, while potentially offering even more options for customers. As Panasas CEO Faye Pairman characterized it, the combo of PanFS 8 and standard hardware offer "the highest levels of performance at an exceptional price point."
In the initial version they will be shipping next year, a 4U ActiveStor Ultra will support up to 96-288TB of disk, 32TB of SATA SSD, and 8TB of NVMe SSD. Ten of these enclosures in a rack can deliver 75GB/sec of throughput. Panasas says performance will scale linearly as more capacity is added.
The NVMe tier is new to PanFS 8, which will take advantage of its high performance to read and write metadata. The file system will use the hard disk and SATA SSD tiers for large and small files, respectively.
The ActiveStor Ultra/PanFS 8 solution is aimed at HPC shops, as well as enterprises who need the kind of performance that parallel file systems can afford. For enterprise customers especially, the industry-standard approach is intended to give them the kind of simplicity and low TCO that they crave. Panasas is hoping to capture commercial users who have shied away from Lustre due to its complexity and lack of enterprise support.
ActiveStor Ultra is expected to be available in the second half of 2019.