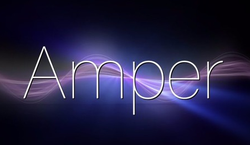 By: Michael Feldman
Amper, a startup that has offers an AI platform that composes new music, is garnering the attention of venture capitalists. Last week it attracting $4 million in additional funding, adding to a previous round of seed funding that took place last year.
The new infusion of money came was led by Two Sigma Ventures, along with some help from Foundry Group, Kiwi Venture Partners and Advancit Capital. Last October, Brooklyn Bridge Ventures invested a smaller undetermined amount, probably something between $250,000 and $500,000.
Amper was created by musical composers Drew Silverstein, Sam Estes, and Michael Hobe, whose livliehoods, at least up until recently, relied on creating compositions to sell to other musicians or media artists. But the AI platform they developed writes its own musical creations, and allows anyone to guide the process, whether or not they have a musical background. The results are surprisingly good, and at least to the untrained ear, would be hard to discern from a composition by an actual trained musician. The idea is not to create the great symphonies, but rather fairly short musical scores that can be incorporated into other media content. An example is provided below.
 <iframe src="https://w.soundcloud.com/player/?url=https%3A//api.soundcloud.com/tracks/284779051&amp;auto_play=false&amp;hide_related=false&amp;show_comments=true&amp;show_user=true&amp;show_reposts=false&amp;visual=true" width="100%" height="450" frameborder="no" scrolling="no"></iframe>
The idea, according to Amper's founders, is not to replace composers, but to make it easier for artists with limited resources, especially those involved in lower budget efforts like commercials, online videos, and band startups, get access to music at cut-rate prices. In general, it's not economically feasible to contract a composer for such projects, so this is opening up a largely untapped market. Currently, Amper is providing free access to the technology, but when the business is up and running, presumably there will be some sort of reasonable user fee to contend with.
Anyone interested in tapping into your inner Beethoven can go to the website, and give Amper a spin. You basically guide the musical composition, using a variety of parameters – mood & style, instrumentation, tempo and duration. Then you hit the Render button, and presto, you have a composition. Again, you're not going to win any Grammys with this, but for quick-and-dirty musical scores, it's an impressive product.
Amper's not the only music-generating AI. A short list would include FlowComposer (from Flow Machines) and Jukedeck, and there are research efforts underway at Google, IBM and elsewhere. One gets the feeling that AI music composition is just getting started.