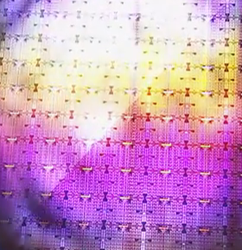 By: Michael Feldman
The goal of integrating lasers and semiconductors reached its commercial fruition this week as Intel announced it is shipping 100G silicon photonics transceivers to customers. The technology, which puts lasers onto a CMOS substrate, promises to bring down the costs and power of optical communications in the datacenter.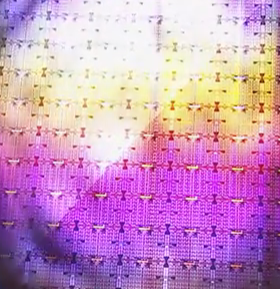 The announcement was made on Wednesday by Diane Bryant, executive vice president and general manager of Intel's Data Center Group, at the Intel Developer Forum in San Francisco. "We are the first to light up silicon," she said during her keynote. Bryant was joined by Kushagra Vaid, general manager of Azure Cloud HW Engineering at Microsoft, who indicated his company would soon be deploying Intel's new optical gear into the Azure cloud infrastructure.
The two products shipping today are the 100G PSM4 (Parallel Single Mode fiber 4-lane) and 100G CWDM4 (Coarse Wavelength Division Multiplexing 4-lane). Both are aimed at switch-to-switch optical interconnects in datacenters, especially those of hyperscale cloud providers, where energy efficiency is something of an obsession. At 3.5 watts, they consume just a fraction of the power of the transceiver assemblies they replace.
The development of these devices have been in the works at Intel since 2010, when they first announced their intention to build these products. Basic research on the technology goes back at least 10 years before that. Their introduction comes at an opportune moment since optical communications between datacenter machinery is edging out electrical copper-based communications, which in turn is being driven by the advent of 100G network speeds and the need for longer-reach connectivity that optical fiber enables.
While the actual fiber cabling is relatively inexpensive, the transmitter and receivers that must be installed at all the drop points and switch ports are not, since they rely on complex assemblies of lasers, photodetectors, and optical-electrical converters. Shrinking these components, and especially the laser, onto a CMOS-based transceiver and being able to mass produce them in foundries will change the economics of optical communications. As the announcement explains:
"Today, these products are already being deployed to connect switches to switches in large data centers; in the future, as bandwidth to the server increases, the optical network will connect servers, displacing the copper interconnects that are increasingly limited in reach as bandwidth goes up."
And those bandwidths will indeed rise. By 2018, 400G top-of-rack switches will be making their way into the datacenter, and 200G connections between servers using HDR InfiniBand (and most likely, Omni-Path as well) will become a reality. Such speeds will make optical communications, even at short distances, more of a necessity, and suggests that the market demand for silicon photonics has nowhere to go but up.