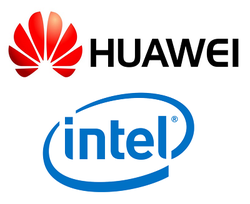 By: Michael Feldman
Huawei and Intel have signed a memorandum of understanding (MOU) to cooperate on high performance computing products and technology innovation. The MOU was made public at Hannover Messe, a conference that focuses on advanced industrial technology.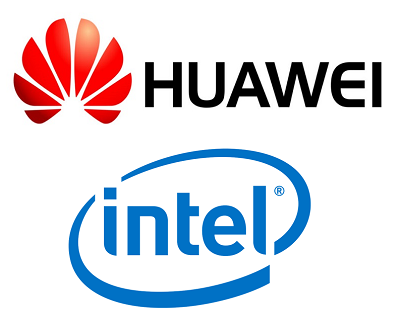 According to the announcement, the collaboration will center around the development of Huawei servers and cloud computing hardware based on Intel's Xeon and Xeon Phi processors, as well as its Omni-Path interconnect. Huawei will also build three HPC innovation centers infused with Intel technology, two in China (Shenzhen and Chengdu) and one in Germany (Munich). The centers will be used to engage in joint initiatives like application optimization, technical training and community development. In addition, the two companies will collaborate on joint marketing activities.
Qiu Long, President, IT Server Product Line, Huawei, believes that the company's strength in systems engineering and chip design, along with its familiarity with big data and cloud computing, are natural advantages as they pursue the high performance computing market. "The combining of Big Data, Cloud, AI, and traditional HPC is bringing new opportunities and vitality to the entire HPC industry," said Qiu Long, in a prepared statement. "This trend also extends the application of HPC from traditional domains such as CAE simulation, scientific research computing, and oil and gas exploration, towards nascent domains such as financial services and network security."
Intel has plenty of reasons to cozy up to Huawei. Based in Shenzhen, Guangdong, the company is one of the China's largest IT multinationals, with a presence in more than 170 countries. Most of Huawei's revenue, which amounted to nearly $75 billion in 2016, is derived from sales of telecom equipment, managed services, and handheld consumer devices.
Over the last few years, the company has been aggressively expanding its datacenter presence with an extensive server and storage portfolio aimed at HPC, cloud computing, and the enterprise. In HPC, Huawei offers the FusionServer, a high-density 2U box for scaled-out systems, as well as the KunLun server for fat-node computing. The E9000 blade server can also be tasked for HPC duty for those looking for a converged compute-storage-networking setup.
The datacenter push appears to be paying dividends. In the fourth quarter of 2016, Gartner had Huawei ranked as number three in global server shipments, trailing only Dell and HPE, and number four in server revenue. This is certainly a high-water mark for the company, and one they hope to maintain.
For the Chinese economy, Huawei plays a strategic role since it's well-positioned to expand into emerging datacenter markets like South America and Africa. It also has significant opportunities for growth in Europe, which, unlike the US, has only one major domestic provider of server hardware – Atos/Bull. In HPC, the company's footprint is still relatively small, although it's noteworthy that of the 16 Huawei supercomputing systems on the TOP500 list, seven are in Europe, including the one-petaflop HETMAN supercomputer at the Poznan Supercomputing and Networking Center in Poland.
Another attractive aspect of Huawei is its commitment to research and development. It currently operates 16 R&D centers around the world, 8 of which are in Europe, and also participates in another 36 joint innovation centers. It just so happens that Huawei has the largest R&D budget of any Chinese company, and in 2016 spent $10.6 billion, or 14 percent of its revenue, in this area. In case you were wondering, Intel spent $12.7 billion that year, which represents 22 percent of its sales. Any R&D synergy that is derived from this collaboration will be highly appreciated by both parties.
From Huawei's perspective, the collaboration should help them get better situated in the HPC space, given Intel's greater familiarity with user requirements, software stacks, development tools, and the high-performance market, in general. The inclusion of more HPC-centric componentry, like the Xeon Phi and Omni-Path, should also help create some needed differentiation in the more generic Huawei server portfolio.