By: Michael Feldman
A six-petaflop system has been installed at Taiwan's Kaohsiung Software Technology Park, making it the most powerful supercomputer in the country.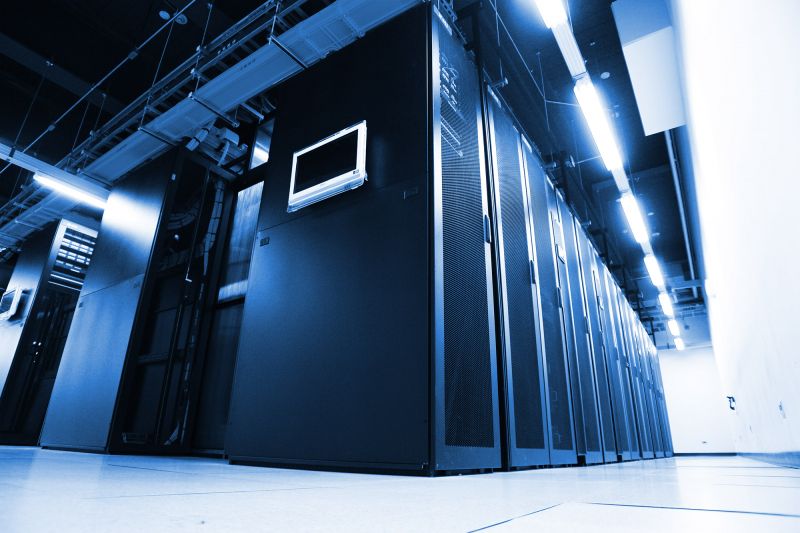 The machine was constructed by Hon Hai Precision Industry Company, aka Foxconn Technology Group, the electronics contract manufacturer that assembles the iPhone and iPad for Apple. Based in New Taipei, Foxconn is Taiwan's largest company, with a revenue of $131.8 billion (2016). The multinational enterprise operates across Asia, Europe, South America, and North American, and as of 2015, employed over 1.3 million workers. Besides Apple, Foxconn customers have included Microsoft, Intel, Hewlett-Packard, Dell, Sony, Amazon, and Google, among others.
As an original design manufacturer (ODM), Foxconn has constructed various servers before, but this appears to be the first time the company has built an entire system. No information was provided on the makeup of the new supercomputer in Taiwan, although given the nature of Foxconn, the system almost certainly relied on commercial off-the-shelf componentry.
According to a report in Taiwan Today, the supercomputer will "have applications in a wide range of fields such as sports data analysis and animation imaging, and is poised to make significant contributions to the health care industry." Another article from Focus Taiwan reported that the system will also be used for communications, industrial production and environmental engineering workloads.
The medical applications include analyzing imagery and other patient test records, as well as genomic data, helping physicians make faster and more accurate diagnoses. The system will also be used to run surgery and radiation therapy simulations that will provide doctors with near-real-time feedback. The Taiwan Today report mentioned that some of these applications will incorporate AI technology.
Although the supercomputer is installed at the Kaohsiung Software Technology Park on the southeastern coast of the island nation, it will be accessible by customers throughout Taiwan. To facilitate this, the system will be connected by optical fibers operated by Asia Pacific Telecom (a subsidiary of Hon Hai), which provides network services throughout the country.
The Taiwanese supercomputer could portend a move by Foxconn to get into the whitebox supercomputer business. If so, the company could offer an interesting alternative to Supermicro, an HPC system provider that occupies a middle ground between an OEM and ODM. Foxconn though, is about 50 times larger than Supermicro and could use its massive supply chain as a strategic advantage to tamp down costs.
In fact, Foxconn could provide more general competition to HPC OEMs if it decided to move up the food chain a bit and provide something closer to a turnkey hardware-software solution. On a revenue basis, Foxconn is as large as HPE, Dell EMC, and Lenovo – currently, the three biggest suppliers of HPC systems – combined.
Assuming a Linpack benchmark is submitted, the Foxconn supercomputer will almost certainly land a top 50 spot on the next TOP500 list in June. Taiwan's current, and only entry in the list is the "Peta HPC" machine, a two-petaflop (peak) supercomputer built by Fujitsu and installed at the National Center for High Performance Computing. It resides at the number 95 position in the latest rankings.
Image source: Hon Hai Precision Industry Company