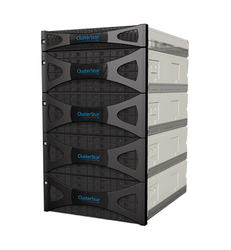 By: Michael Feldman
Cray has signed an agreement with Seagate to take over its ClusterStor high performance storage array business.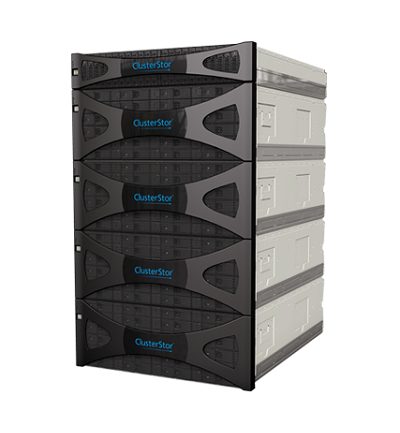 Seagate acquired the ClusterStor product line when it bought Xyratex in 2013. Although Seagate offered these systems independently, it relied heavily on OEM partners like Cray, HP (now HPE), and SGI to repackage the product under their own brands, and integrate them into their respective HPC storage solutions. Cray has been the largest OEM for ClusterStor technology, and is used for the company's existing Sonexion storage line, which was launched back in 2011.
In the partnership announced this week, Cray will essentially be taking over Seagate's ClusterStor business, going forward.  The supercomputer-maker expects to add more than 100 Seagate employees and contractors who are involved in ClusterStor R&D and customer service, as well as channel and reseller support. As a result, existing ClusterStor Lustre, Secure Data Appliance and Spectrum Scale customers will soon be dealing with Cray for all service and support, although Seagate is expected to provide some support on existing service contracts, as needed.
Future product development will be driven by Cray. According to the press release, the two companies will "collaborate to incorporate the latest Seagate technology into future ClusterStor and Cray Sonexion products." In plainer English, Seagate will supply the storage components, while everything else will be done by Cray – that according to John Howarth, VP Storage, Cray.  As a consequence, Cray will take over manufacturing and thus expects to increase their margins for these storage offerings.
Cray CEO Peter Ungaro explained that the addition of the ClusterStor line was part of a larger strategy that addressed the increasing size of datasets in HPC and the expansion of the data analytics space. The latter market has been a big area of focus for Cray over the past few years, and is key to the company's broader strategy to pull in more commercial customers and lessen its reliance on public sector spending.
"Adding Seagate's ClusterStor product line to our DataWarp and Sonexion storage products will enable us to provide a more complete solution to customers," said Ungaro. "Current ClusterStor customers and partners can be assured that we will continue to advance and support the ClusterStor products."
The critical nature of data and its management for performance-demanding users in underscored by the fact that both Intersect360 Research and Hyperion Research have storage as the product class with highest growth rate in the HPC market. In addition, both analyst firms are projecting storage revenue in this space will grow around $2 billion over the next five years
The transaction is expected to close late in the third quarter of 2017. Financial terms for the agreement were not revealed, although Cray said the net impact of deal is expected "be in the range of breakeven for 2018." The disposition of the brands relative to ClusterStor and Sonexion has not yet been determined.