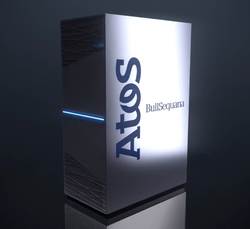 By: Michael Feldman
Atos has announced the BullSequana XH2000, which the company is touting as its most flexible and energy efficient HPC platform to date.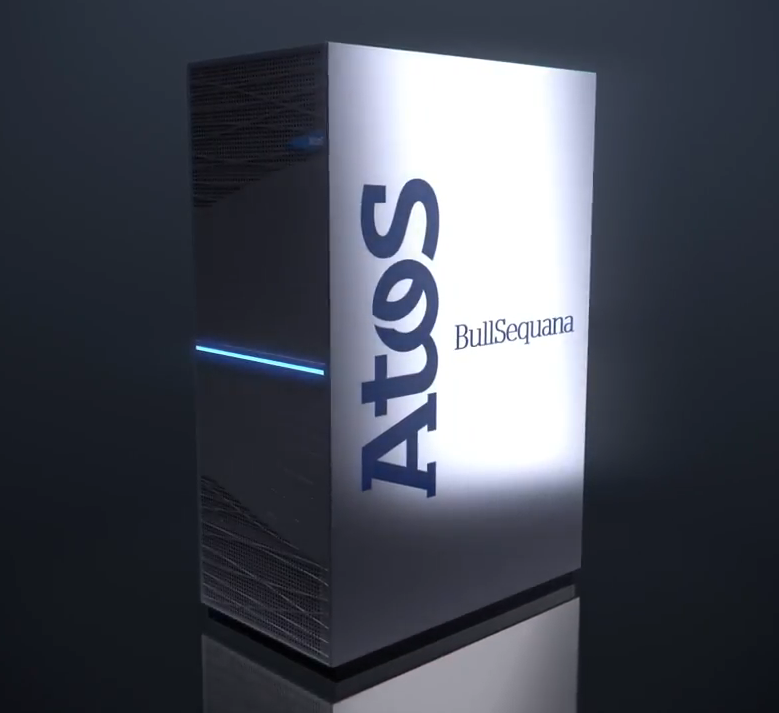 The new offering is especially aimed at customers wishing to run traditional high performance computing simulations with AI/deep learning workloads in tandem on a single system. To that end, Atos is offering XH2000 blades that can be equipped with all the latest and greatest high-end CPUs, as well a multi-GPU blade. The latter is clearly aimed at the AI side of the workflow, but could presumably do double-duty as an accelerator for conventional simulations and post-processing analytics or visualization.
Atos currently lists four 1U blades in the XH2000 portfolio: the BullSequana X 1115, the GPU acceleration blade with a single node equipped with two Intel Xeon scalable processors and four NVIDIA V100 GPUs; the BullSequana X 1120, an Intel-only blade, three nodes, each of which is equipped with two Xeon scalable processors; the BullSequana X 1310, an Arm blade, three nodes, each equipped with two Marvell ThunderX2 CPUs; and the BullSequana X H2410, an AMD EPYC blade, three nodes, each equipped with two Zen 2 "Rome" processors.
The generic reference to Xeon scalable processors for the Intel blade suggests that Atos will support the upcoming Cascade Lake, and perhaps even the Cooper Lake processors.  Both are slated to be available next year, as are AMD's Rome chips. (By the way, this is the first instance of Atos supporting AMD silicon in its supercomputers, yet another indication that AMD is on the rebound in HPC.)
If you're looking to max out main memory, the AMD and Arm blades support up to two terabytes of memory, while the Intel blade tops out at one terabyte. However, the Intel blade can also be outfitted with "NVRAM DIMMs", which are almost certainly referring to Intel's Optane persistent memory modules. These will be supported on upcoming Xeon processors, starting with Cascade Lake, so it makes sense to add that option now.
Flexibility extends to the system interconnect as well. The XH2000 supports HDR InfiniBand, high-speed Ethernet, and BXI – Bull's custom interconnect for exascale. (Conspicuous by its abscense is Intel Omni-Path.) Supported topologies include Full Fat Tree or DragonFly+, with scalability extending into the exascale realm, or as Atos says "exaflopic systems."
Atos is claiming the XH2000 can provide a Power Usage Effectiveness (PUE) of "very close to 1," which is the theoretical maximum. No doubt some of this energy efficiency is enabled by the system's Direct Liquid Cooling (DLC) technology, which uses water up to 40°C to keep critical components cool. Atos is also providing system software – the Smart Energy Optimizer and Dynamic Power Optimizer – to wring more efficiency from the hardware.
Atos's first XH2000 customer is the Finnish IT Center for Science (CSC), which will install a machine equipped with AMD Rome processors in 2020. The Rome system is actually the second partition of the CSC deployment, the first of which will be based on next-generation Intel Xeon processors and is scheduled to come online in the summer of 2019. The exact configuration of the hardware will be made public when the purchase contract is signed in December.
The BullSequana XH2000 will be available in February 2019.