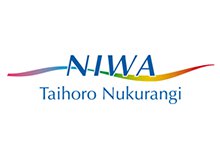 By: Michael Feldman
NIWA, New Zealand's National Institute of Water and Atmospheric Research, is spending $18 million to upgrade its stable of supercomputers used for weather forecasting and climate research.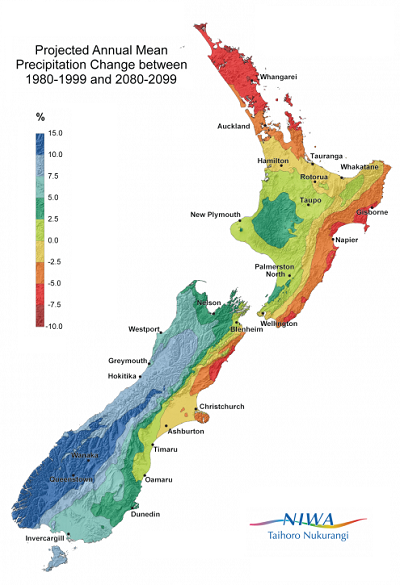 The money will be used to purchase three Cray systems, the most powerful one being a 1.4 petaflop XC50 supercomputer to be installed NIWA's' HPC facility in Wellington. That system will replace Fitzroy, an IBM Power 575 machine that was installed in 2011 and has now reached the end of its useful life.
The second system is a Cray CS400 cluster, will also be installed in Wellington, but will serve the Universities of Auckland and Otago and Landcare Research. The CS400 will replace Pan, an HPC system housed at Auckland University. A third machine will be installed at the University of Auckland's Tamaki Data Centre as a back-up system for NIWA.
In aggregate, the new Cray systems will provide 33,500 compute cores and have 13 times the computing capability plus six times the storage capacity as the computers they will replace. Fortunately, these new systems will be much more energy efficient than their predecessors, and will consume only about two-thirds of the electricity used by Fitzroy, while occupying less space.
According to NIWA Chief Executive John Morgan, the new systems will be tasked to support a number of different scientific endeavors. Primary among these is delivering more precise weather forecasts for the country's agricultural and tourism industries – two key sectors of the economy. The supercomputers will also be used to conduct research in climate change, the environment, computational chemistry, engineering, and bioscience, as well as other scientific disciplines. In addition, the systems are expected to be used for data analytics work across a variety of domains.
"More accurate forecasts of the natural environment are essential to the future growth and resilience of New Zealand's important industries like farming, horticulture, and the infrastructure and renewable energy sectors," said Morgan.
Currently New Zealand has three systems on the TOP500 list of supercomputers, all of which are HPE Apollo clusters owned by WETA Digital. The most powerful one is an 864-teraflop (peak) system. Should NIWA choose to submit the upcoming XC50 system for a list ranking, it will certainly be the number one machine in New Zealand, and will rival the 1.4 petaflop Magnus supercomputer in neighboring Australia. More importantly, it will give the country's scientists, a top tier supercomputer for cutting-edge research and weather forecasting.
"This is one of the most significant investments in science in this country, and it will benefit all New Zealanders," said Morgan.